Cleaning Up Contaminated Tribal Lands


Tuesday, November 17 2015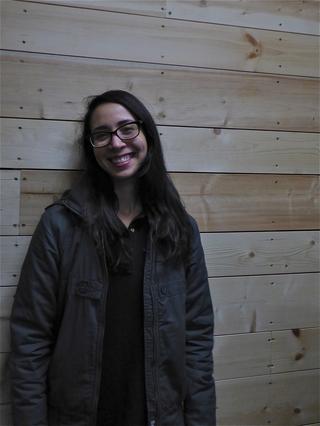 Out of over 7400 contaminated sites around Alaska, a hundred are in Unalaska and Dutch Harbor. That's among the highest concentration of contaminated sites in the state, besides Adak.
The Alaska Department of Environmental Conservation (DEC) runs the state's contaminated sites program. The program is aimed at managing the cleanup of places where the soil and groundwater are polluted, and the DEC maintains a database of all these sites. A particular site is on list if it is a location "where hazardous substances, including petroleum products, have been improperly disposed, spilled or leaked form their containers," according to the DEC. Many of the sites were contaminated during World War II and the 1950s and '60s.
Among the Unalaska sites are places like the Strawberry Hill Landfill, the Ugadaga Bay World War II Fire Control Station, and an underground storage tank at the old Fort Mears Hospital site on Eastpoint Loop Road.
Of those 100 contaminated sites in Unalaska and Dutch Harbor, over 80 are on land belonging to the native corporations like the Ounalashka Corporation, or OC.
Based in Anchorage, Joy Britt and her colleagues are in Unalaska this week to start sowing the seeds for a community meeting planned for January.
"I work for the Alaska Native Tribal Health Consortium, Tribal Response Program, it's also called the Brownfields Program and I'm the program manager," Britt said.
Britt says she is working with the OC and the Qawalangin Tribe to organize a community meeting called a visioning session.
"What a vision to action process looks like is that we have community participants come in and let us know what they would like a contaminated site to be turned into," Britt said. "It could be a water park. It could be a community garden. It could be a new school. Just to make sure we have participation from the community."
Britt was touring Unalaska yesterday with Chris Price of the Qawalangin Tribe to raise awareness of their program.
"There's not a whole lot of clean up being done in our state due a lot of land use laws, with ANCSA, and trying to find a responsible party. A lot of the times, regional or village corporations are implicated and so there's a stigma. So there's kind of a halt there with what's being done with brownfields remediation," Britt said. "There is no direct funds from the Army Corps of Engineers or the EPA to do clean ups. But there are funds for assessments. And that's what the tribal response program does. "
Britt and Price say they hope Unalaskans will envision how the local contaminated sites could be transformed at the planned January community meeting.
Britt says when she and other organizers can nail down a date; they will widely publicize the place and time of the meeting, particularly on the Qawalangin Tribe's Facebook page.