Coast Guard Rescues Two From Yo Yo


Monday, August 10 2015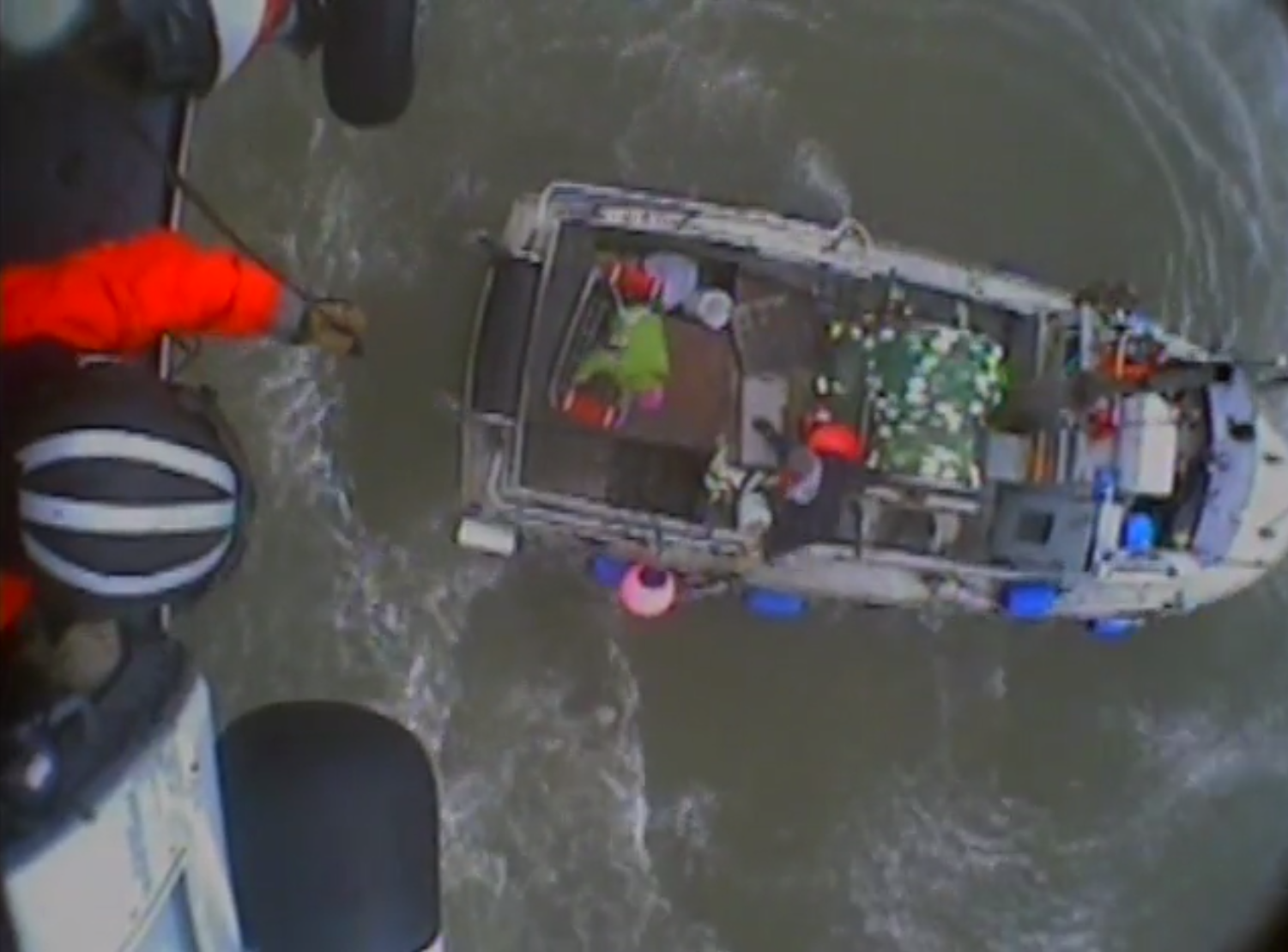 The U.S. Coast Guard released video of a man and a pregnant woman spinning up from their Yo Yo and onto a Coast Guard helicopter Sunday. The engine of the Yo Yo, a 29-foot fishing boat based out of Dillingham, was disabled and operating at low power in Bristol Bay off of Togiak.
The Yo Yo was slowly making its way toward shelter when its crew said conditions had gotten worse and it was too dangerous to continue, according to the Coast Guard. With the Yo Yo bobbing up and down in 10-foot seas and 35 mile per hour winds like a, well, you know, the helicopter crew hoisted the crew to safety and delivered them to Togiak.
No injuries were reported.