Deadliest Catch Boat Cited for Undersized Crab


Monday, December 19 2011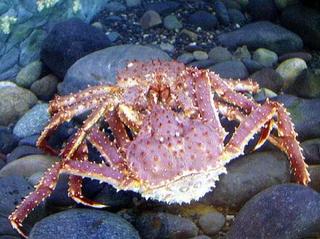 State Wildlife Troopers have cited the fishing vessel Ramblin' Rose for possession of undersized St. Matthew blue king crab.  The crabber was boarded last Thursday for a routine inspection while delivering to Bering Fisheries in Unalaska. 
Trooper technician Nick Butryn says he found a substantial number of crab below the 5.5 inch legal limit in his initial survey.   The final estimate was that 5.5 percent of the catch, or several hundred pounds, was undersized.  Butryn says that's the most he's ever seen in an offload. 
The crab was seized and forfeited to the state.   Troopers issued Captain Elliott Neese a citation; he'll be arraigned in Unalaska District Court on January 4th.
The Ramblin' Rose is a featured boat on the Discovery Channel show Deadliest Catch.