Man's Report of Bridge Jump Sparks Search, Arrest


Friday, November 21 2014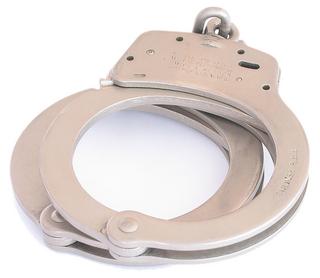 Police arrested a man Thursday night for falsely claiming he was going to jump off the South Channel Bridge -- leading responders on a three-hour search.
Robert Alan Cash, 56, has lived in Unalaska off and on for many years. But he's currently homeless, says police chief Jamie Sunderland.
"He had, in the past few days, been found sleeping in a few other locations," Sunderland says. "Alcohol was a factor."
Cash was also a recent client of Unalaska's homeless ministry, Alexandria House. Pastor John Honan says Cash got sick about a week ago, and moved out of their group shelter into a local hotel. After that, he fell off Honan's radar -- until Thursday, when he sent a couple of alarming text messages. It prompted Honan to call police around 8 p.m.
"[Cash] had texted him that he was on the bridge and jumping," says Sunderland. "[Honan] notified us of this, and he got to the bridge around the same time we did. We didn't see anybody there."
The bridge, which connects Amaknak Island to Unalaska, isn't very high -- but Sunderland says the water beneath is cold enough to be dangerous.
Police, fire, EMS and harbor officers and a state trooper went looking for Cash in the water and surrounding areas. They even had help from a passing vessel, the F/V Raven Bay.
"I'm shining my lights from one side of the bridge to the other side of the bridge, and on the land next to the bridge," says Capt. Rick Fehst. "There's officers, and firemen -- I mean, there's quite a few public safety officers searching."
But Cash was nowhere to be found. The search had all but died down around 11 p.m., when Cash suddenly sent another message, claiming he'd been pulled from the water.
"He had been kind of hiding somewhere and sending these distressing texts," says Sunderland.
Cash was found in the former Elbow Room building. The structure is vacant right now, as John Honan remodels it into a new rental property. Cash was inside, severely intoxicated and, according to court documents, "remorseful about the commotion he had caused."
Police took him into protective custody. On Friday, he was charged with a misdemeanor for making a false report that prompted an emergency response. That charge can mean up to a year behind bars.
Sunderland calls it an "unfortunate situation" -- but one police couldn't overlook.
"We're choosing to pursue this one just because of the resources that were wasted to go out and search and scour shorelines," he says.
Cash will be arraigned this weekend -- he wasn't sober enough for a full hearing Friday afternoon. In the meantime, he's in custody at the local jail. His bail has been set at $500.