Sand Point Man Receives 13-Year Sentence for Child Abuse


Tuesday, February 03 2015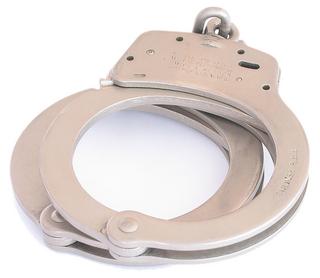 A Sand Point man who pleaded guilty to sexually assaulting two children has been sentenced to 13 years behind bars.
James Griffith, 26, was originally facing up to two decades in prison for molesting a seven-year-old boy during a babysitting job back in 2011 -- and for attempting to trade marijuana for sexual favors from a 15-year-old while he was out on release.
Prosecutors agreed to drop several of their charges under a partial plea deal. But they argued that Griffith's crimes warrant significant jail time. According to court documents, the seven-year-old victim is autistic and "developmentally disabled." He was still in counseling to deal with the fallout of the abuse as of December 2014.
Defense attorney Christina Alfonso pointed to Griffith's personal history as grounds for leniency. She submitted letters from four family members, explaining that Griffith was physically and sexually abused by his stepfather until he was seven years old.
Griffith has received some counseling over the years, according to his relatives. But they asked the state to provide more extensive treatment while Griffith is in custody.
As part of his sentence, Griffith will be required to register as a sex offender and serve 15 years of probation.