M/V Tustumena Hits Snag in Shipyard
Monday, April 20 2015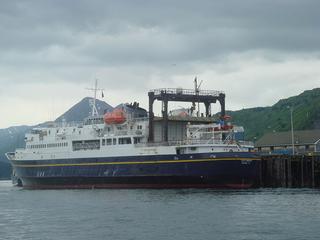 Southwest residents will have to wait a little longer for the Tustumena ferry to make its return to the region.
The Tusty's first trips in May -- including a run down the Aleutian Chain -- have been canceled due to delays in shipyard.
The vessel was only supposed to undergo minor repairs in Ketchikan this winter. But Department of Transportation spokesperson Jeremy Woodrow says the aging ferry needed some extra help.