Enlow Takes Over as UniSea President


Friday, January 09 2015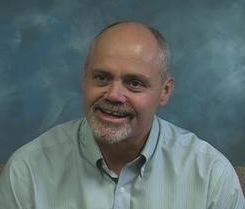 It's official: Tom Enlow is the new president of UniSea, Unalaska's biggest seafood processor. The company made the announcement on Friday.
Enlow's been in line for the top job for two years as vice president of operations, but his promotion comes a little sooner than expected. Former UniSea president Terry Shaff died last November after 16 years in the role.
"We went through a very difficult period, losing the person who's led our company for nearly 20 years," Enlow says. "But UniSea isn't just about one person. It's about all the people who work for the company. So we're just going to come back and continue to do what we do and be strong."
Enlow brings 26 years of UniSea experience to his new role. He's worked as a manager in almost every corner of the company, from logistics to hospitality.
He also sat on the North Pacific Fishery Management Council's Advisory Panel for more than a decade, chairing it for eight years while working in UniSea's hospitality division. He says the panel helped him maintain a wide network of connections in the fishing industry.
"Staying involved at that level in the critical aspects of our fisheries management business, I think, really helped prepare me for leading this company," Enlow says.
John Gruver of United Catcher Boats served with Enlow on the Advisory Panel for the last two years. He calls Enlow a great leader -- always approachable and well-informed.
"He clearly was focused on the whole industry," Gruver says. "He showed lots of interest in issues that really [weren't], at times, specific to UniSea. He was just interested in being a good advocate for industry as much as he was for UniSea."
Enlow is moving up amid big change in Alaska's processing industry. UniSea expects consolidate some pollock processing operations in Unalaska, after a state minimum wage hike pushed up costs last fall. Enlow is also looking ahead to a $20 million, two-year dock replacement project for the company's local cod and crab plant.
He'll oversee all that from Unalaska for now -- splitting his time with the company's headquarters in Redmond, Wash. He plans to move to that area at the end of the year.
And he says he'd like to finish out his Unalaska city council term, which ends this year -- but he's not sure yet if his travel schedule will allow it. If possible, he hopes his replacement can be elected this fall, rather than being appointed.