Dead herring, poison mussels found on Unalaska shorelines
Thursday, August 13 2015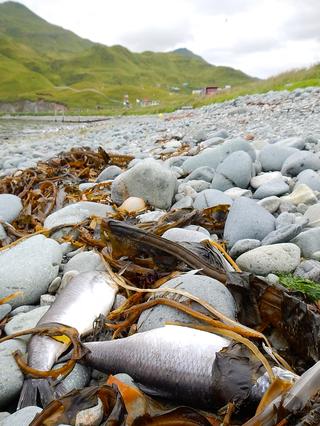 Hundreds of dead herring washed up on Front Beach in downtown Unalaska on Tuesday.
"Hundreds of herring floating in the water," Caleb Livingston, who lives nearby, said as he was walking his dog Hazel on the beach. "But what really got my attention was the few that drifted on the beach were not being eaten by the eagles, or seagulls or terns."
Scientists have been receiving reports of dead and dying whales, birds and the small fish known as sand lance in the Aleutian Islands.