Man Charged with Crashing Stolen Car in Pass
Wednesday, November 19 2014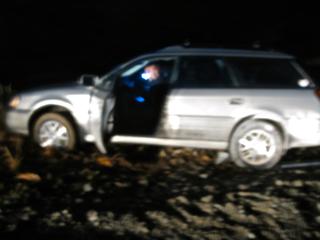 A man was arrested on charges of stealing a car and crashing it while intoxicated Tuesday night on Overland Drive.
Deputy police chief Mike Holman says they got the call about a crash in the Pass, above Summer Bay Lake, from a person who'd driven by.
When they got there around 7 p.m., officers found a Subaru Outback that had been reported missing from the high school parking lot that afternoon. The driver, 33-year-old Adam Shapsnikoff, was still behind the wheel.